As previously we shared about Nasi Lemak in conjunction of Nasi Lemak Burger that has been launched recently. Today we will share about Top 5 best chicken rice available in KL!
1) Loke Yun Hainanese Chicken Rice
Located at Jalan Besar Ampang, waze "Restaurant Loke Yun". They have been here for 40 years, inherited the traditional hainanese recipe, the fragrance of the rice and the smoothness of the chicken is one of the best in town.
2) San Peng Road Chicken Rice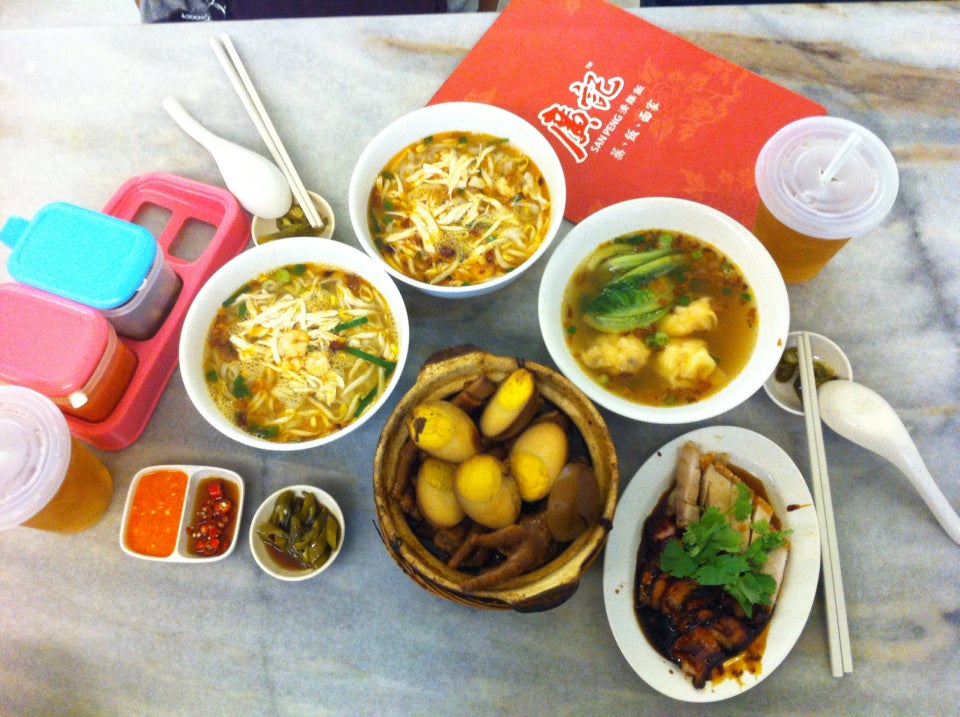 Located at Pudu, waze for "San Peng Prawn Mee" or "廣记鸡饭". It is well known for its crispy roasted chicken and barbeque pork (char siew).
The char siew meat is tender, not too sweet mix between fat and thin meat. Bring out the best taste of char siew.
3) Restaurant Wong Mei Kee
Located at Jalan Nyonya, Pudu, waze "Kedai Makanan Dan Minuman Wong Kee". This old-style coffee shop offered an authentic taste of Hainanese Chicken Rice.
This shop is very well known for its roasted port (烧肉) and its usually pack between 12.30pm to 3pm. For their roasted pork, its strictly served within this time.
Do try your luck to get a seat. Their serving are huge in portion and the meat is tender as contrast to its skin which is crispy.
4) Kam Kee Chicken Rice
This shop located at Jalan Sultan, near Petaling Street in Chinatown, waze "Kam Kee Chicken Rice". Those who are intended to come, need to be early as its usually sold out by 2pm.
Their famous specialty is their poached chicken rice.
Delicious chicken, as the skin is smooth, comes along with a delight taste of soya sauce, it enhance the poached chicken taste even after you chew and swallow. They also provide beef brisket soup which not many chicken rice places would provide.
5) Fook Loong Chicken Rice
Located at Taman Maluri, Kepong. Waze for "Restoran M Two". It opened at 8am, so you can enjoy chicken rice as your breakfast. To avoid waiting, best time to come is at 12 noon before all the crowd is coming in, mainly for take away order.
It is well known for its BBQ pork and Roasted pork. The seasoning just nice without being too salty and their chicken rice too, the portion is bigger as compared to other chicken rice shop in that area.
If you have missed our previous series, do refer part 1, part 2 and part 3 here.